Congratulations to Dr. Tillie-Louse Hackett who was awarded a Tier 1 Canada Research Chair in Asthma and COPD Lung Pathobiology & Therapeutics and Canadian Foundation for Innovation Funding for Single Cell Imaging Research.
In Canada, over 5.8 million people have asthma and chronic obstructive pulmonary disease (COPD) that make it challenging every day to breathe. These diseases currently have no cure.
Dr. Tillie Hackett's research uses ultra-resolution imaging to identify lung disease at its earliest stages that cannot be detected using current clinical tests, to define the cellular and molecular alterations responsible for the disease pathobiology. This research will enable a better understanding of how these lung diseases develop, providing new approaches for prediction and diagnosis, resulting in new treatments to improve the lives of asthma and COPD patients.
Related links:
https://research.ubc.ca/fifteen-new-and-renewed-ubc-canada-research-chairs-announced
https://www.canada.ca/en/innovation-science-economic-development/news/2021/06/government-of-canada-makes-major-investment-in-canadian-science-research-and-engineering.html
https://www.chairs-chaires.gc.ca/media-medias/lists-listes/2021/june-juin-eng.aspx
Drs. Honglin Luo and Neil Cashman has just received funding from ALS Canada to study a newly identified pathway in ALS.
This new immune pathway, known as cCAS-STING triggers inflammation in ALS, which likely plays an important role in disease progression and could be a viable therapeutic target for treating ALS. Using cell cultures and an ALS mouse model, Drs. Luo and Cashman will now test whether supressing the cCAS-STING pathway can delay disease onset or slow the progression of ALS.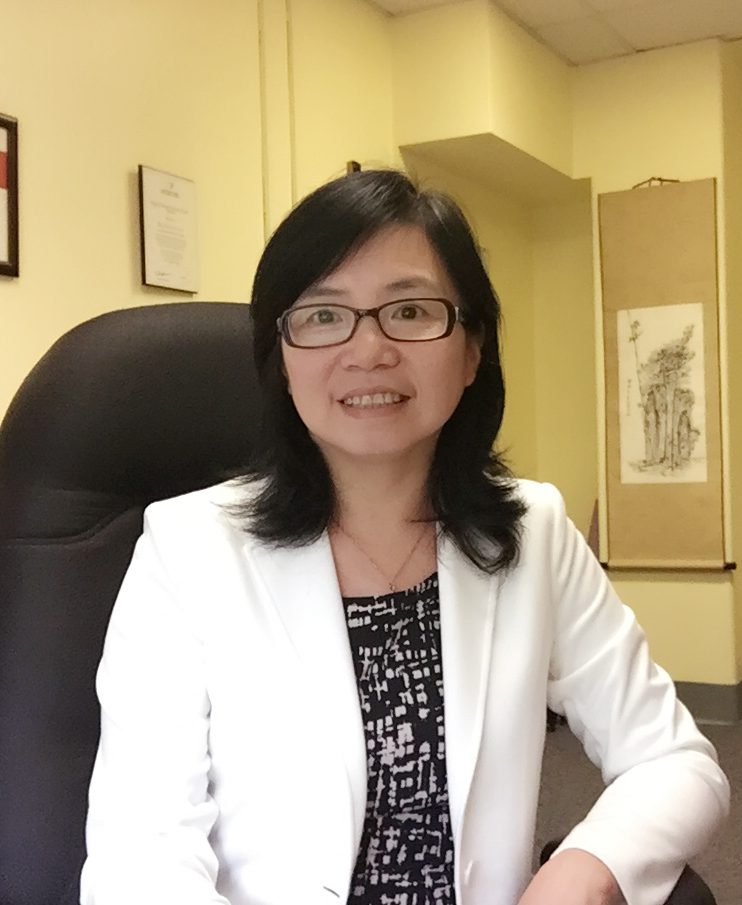 The Discovery Grant is very crucial for us since it allows us to quickly look at the outcome.

Dr. Honglin Luo, Principal Investigator at HLI
As the understanding of ALS genetics and pathology grows, patient care will continue to improve, and the team is hopeful that this study will identify a new target for future clinical trials.
Learn more about the study here: https://www.als.ca/blogs/could-inflammation-in-this-pathway-provide-a-new-target-for-als-therapies/
Idiopathic pulmonary fibrosis, or IPF, is a devastating lung disease that causes rapid declines in lung function; up to 50% of patients will succumb to the disease within 3-5 years of diagnosis. Current treatment options have limited benefits, and do not reliably improve quality of life for patients.
Part of the problem is that the molecular and cellular mechanisms driving fibrosis in IPF have not been well studied.
Using a combination of imaging techniques, Dr. James Hogg's group and their collaborators found a set of specific genes that are up- or down-regulated during fibrosis, compared to normal, healthy lungs. These specific changes are associated with the activation of immune responses and tissue repair processes.
These molecular and cellular changes likely trigger the development and pathology of IPF. These new findings could inform the development of better therapies for IPF.
Read the full study here, published in EBioMedicine.
Please join us in wishing Dr. Bob Schellenberg a happy retirement! He has been with us for the past 40+ years and is an exceptional clinician, scientist, and educator and will be dearly missed.
Read this retirement interview to learn more about Dr. Schellenberg as he looks back on his career.
The Centre for Heart Lung Innovation (HLI), together with partners from Providence Health Care (PHC) and various University of British Columbia (UBC) Departments and Units, have received $50,000 to develop a new training initiative for graduate students and postdocs whose research focuses on health disciplines.
This new program will equip students with the basic tools and skills to engage and communicate with diverse stakeholders, to ensure that their research is properly designed, implemented, and translated into real-world practices. These skills are critical as graduate students and postdocs become the next generation of scientific experts, leaders, professionals, and advocates in society. The new funding will enable the team to build an organized, formal training program that is not currently offered by graduate programs at UBC.
Over the next year, the team will develop a series of seminars and workshops focused on knowledge translation (KT) basics implementation. The team will also work with UBC's Knowledge Exchange Unit to develop a set of modular training materials that is tailored for students in health research. Students will then put these new skills into practice through a series of patient forums and focus groups and participation in the UBC 3-Minute Thesis competition.
Stay tuned to get involved! Activities and seminars over the next year will be advertised through graduate program and Department mailing lists.
Learn more about the program in this interview published in The Daily Scan.
Bedsores and pressure ulcers are a significant cause of death and decreased quality-of-life for the elderly. They occur when the skin and underlying tissue are damaged from pressure or friction.
Granzyme B, an enzyme that degrades other proteins, is normally found in low levels in healthy tissues, but is dramatically increased in aged skin and ulcers. Using young and aged mice, Dr. David Granville and his lab found that Granzyme B is an important mediator of skin injury, inflammation, and repair.
Granzyme B impairs healing by degrading important structural proteins in the underlying tissue, increases microvascular bleeding, and leads to fibrosis of the tissue. These results indicate that Granzyme B may be an important therapeutic target for treating pressure ulcers in the aging population.
The full study is published in NPJ Aging and Mechanisms of Disease.
Inflation of the lung has enabled the assessment of tissue architecture in chronic lung diseases using standard histological techniques, and more recently using volumetric micro-computed tomography (micro CT) imaging of frozen (1) and FFPE samples (2).
This has enabled the detailed assessment of small airways and parenchymal structures in diseases such as COPD and IPF (3-4).
1. Vasilescu DM, Phillion AB, Tanabe N, Kinose D, Paige DF, Kantrowitz JJ, Liu G, Liu H, Fishbane N, Verleden SE, Vanaudenaerde BM, Lenburg M, Stevenson CS, Spira A, Cooper JD, Hackett TL, Hogg JC. Nondestructive cryomicro-CT imaging enables structural and molecular analysis of human lung tissue. J Appl Physiol (1985) 2017; 122: 161-169.
2. Koo HK, Vasilescu DM, Booth S, Hsieh A, Katsamenis OL, Fishbane N, Elliott WM, Kirby M, Lackie P, Sinclair I, Warner JA, Cooper JD, Coxson HO, Pare PD, Hogg JC, Hackett TL. Small airways disease in mild and moderate chronic obstructive pulmonary disease: a cross-sectional study. Lancet Respir Med 2018; 6: 591-602.
3. McDonough JE, Yuan R, Suzuki M, Seyednejad N, Elliott WM, Sanchez PG, Wright AC, Gefter WB, Litzky L, Coxson HO, Pare PD, Sin DD, Pierce RA, Woods JC, McWilliams AM, Mayo JR, Lam SC, Cooper JD, Hogg JC. Small-Airway Obstruction and Emphysema in Chronic Obstructive Pulmonary Disease. The New England journal of medicine 2011; 365: 1567-1575.
4. Verleden SE, Tanabe N, McDonough JE, Vasilescu DM, Xu F, Wuyts WA, Piloni D, De Sadeleer L, Willems S, Mai C, Hostens J, Cooper JD, Verbeken EK, Verschakelen J, Galban CJ, Van Raemdonck DE, Colby TV, Decramer M, Verleden GM, Kaminski N, Hackett TL, Vanaudenaerde BM, Hogg JC. Small airways pathology in idiopathic pulmonary fibrosis: a retrospective cohort study. Lancet Respir Med 2020; 8: 573-584.
In 2009, the H1N1 influenza A caused a global pandemic, leading to many deaths worldwide. Asthma patients, in particular, made up a significant portion of people who were hospitalized after H1N1 infection. As asthma affects over 300 million people worldwide, it is important to understand how asthma contributes to influenza A severity.
Using an animal model sensitized to house dust mite to mimic asthma, Dr. Don Sin and his group found that the sensitized mice were more susceptible to infection compared to control mice. The sensitized animals also had a reduced immune response.
More importantly, the team found that blocking the activity of IL-4Rα actually alleviated asthma symptoms and improved outcomes following H1N1 infection. IL-4Rα is a key component of the immune response that drives asthma development, and previous studies have focused on whether blocking IL-4Rα is a viable strategy for treating asthma.
This study, published in Respiratory Research, shows that blocking IL-4Rα may also be an effective way to improving outcomes for influenza A infection.