Each summer, HLI welcomes undergraduate, co-op, and high school students to explore cardiovascular and pulmonary research. For many students, this program provides an invaluable first-time opportunity to learn practical laboratory techniques and to take a first step toward a career as a scientist. Towards the end of the summer period, students are given an opportunity to showcase their novel research in front of a scientific and general audience. For many undergraduate and young trainees, this summer experience is their first time attending and presenting at a public research conference.
In 2020 and 2021, the centre used Zoom and Gather to allow both summer students and graduate and postdoctoral trainees to present their research. Over the course of 5 days, attendees watched oral and poster presentations, and research awards were handed out for a wide array of research topics: the microbiome and asthma, lipid nanoparticles for atherosclerosis therapy, gene expression analysis in lung fibrosis, COVID-associated cardiac injury, and modeling arrhythmias with stem cells. In 2022, the centre returned to hosting a one-day, fully in-person Research Day. Timothy Caulfield, a Canada Research Chair in Health Law and Policy at the University of Alberta, delivered the Bruce McManus Lecture: "Battle Bunk: It works! It's needed." His interest in research ethics, public health, and science, and straightforward style have made him well known in popular media. The #ScienceUpFirst social media initiative, which he co-founded, formed the crux of his talk on the importance of debunking misinformation. Later in the day, attendees learned about knowledge translation and science communication from a panel of experts from Michael Smith Health Research BC (Kevin Sauvé and Dr. Stirling Bryan, Ph.D.), SFU (Dr. Tania Bubela, Ph.D.), and UBC (Dr. Jillianne Code, Ph.D.). The panelists discussed the imperatives of mobilizing new knowledge gained from research and building patient-oriented learning health systems, and the impact of social media on student success and well-being. Oral presentation awards were given to the following trainees: Michelle Fan, Phoebe Lu, Hattie Luo, Meng Wang, and Keith Wu. Poster presentation awards were given to: Joshua Matsui, Nicole Coxson, Tony Guo, Cara Kovacs, Jinelle Panton, Kauna Usman, Morgan Flynn, Harjot Bhandol, and Estefanía Espín.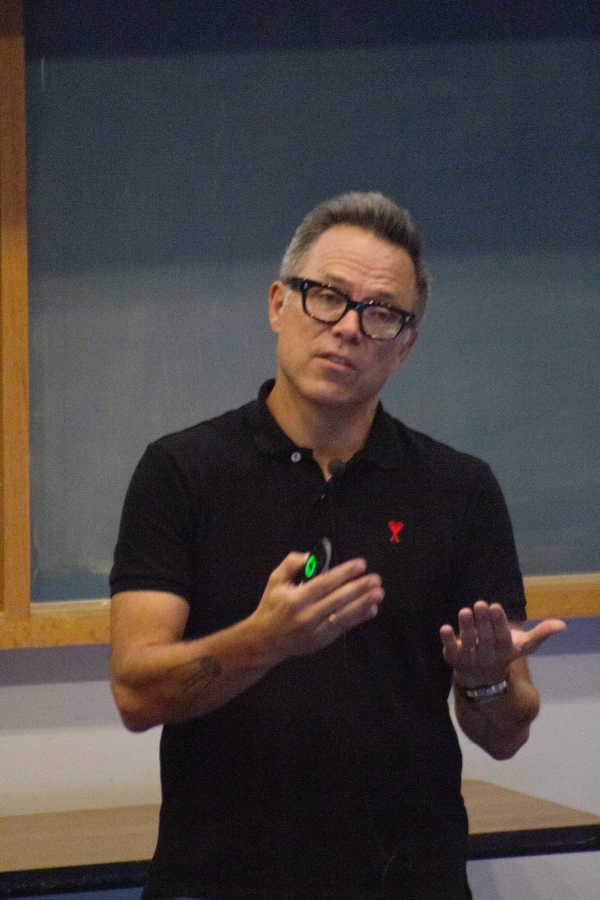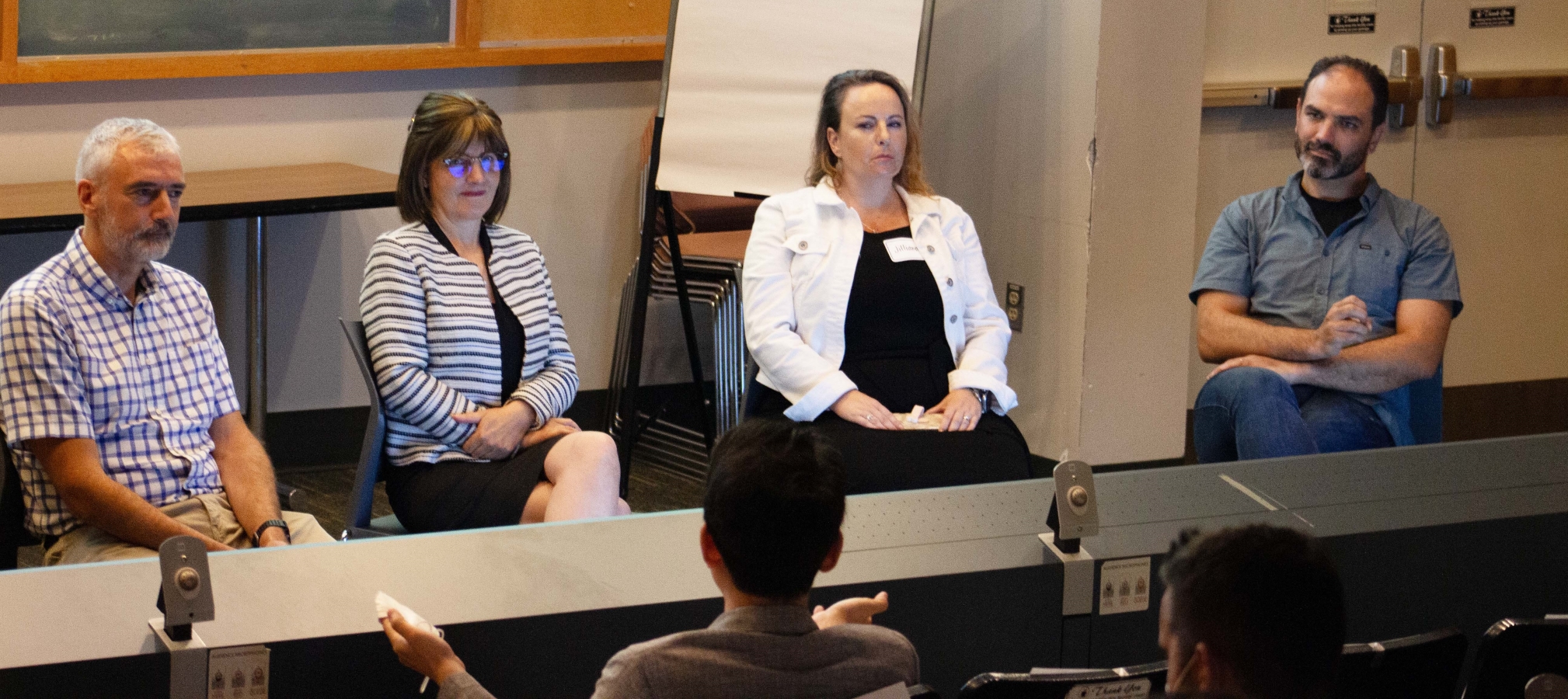 This year, the Trainee Association at the Centre for Heart Lung Innovation (TAHLI) again hosted the annual Research Day on August 19th at the Cullen Theatre in St. Paul's Hospital. With over 100 people in attendance, 12 students presented their project in oral format and 36 showed their project in poster format. Ten students also took on the novel challenge of giving knowledge translation rapid fire talks, which involved condensing their research project into a one-minute oral presentation. There was a wide range of research topics ranging from cardiovascular health, exercise and sepsis, and mechanisms of viral myocarditis to lung fibrosis treatments and better understanding lung disease.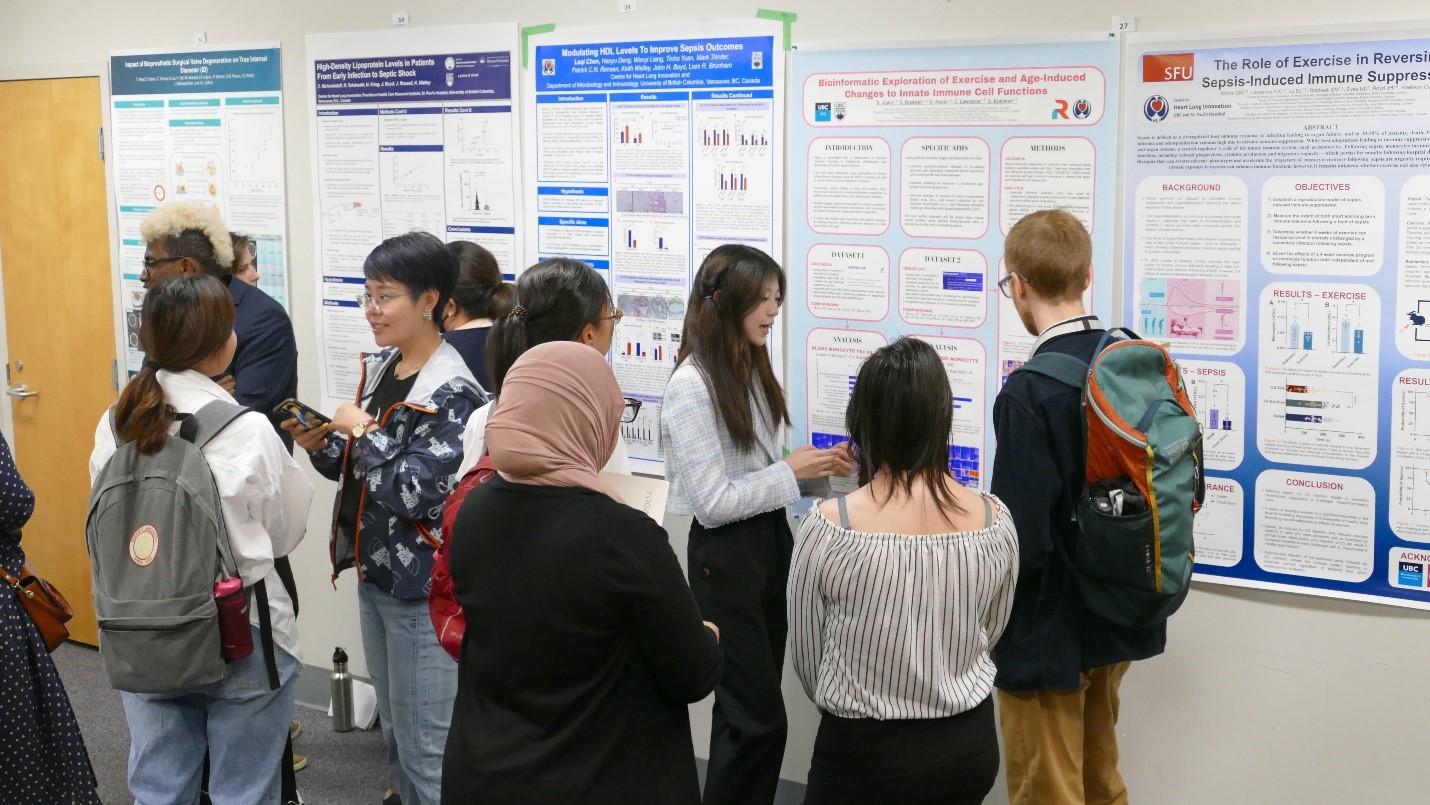 Throughout the day, trainees and attendees had the opportunity to hear from three speakers who shared career advice and insights from their outstanding research. Dr. David Granville, Ph.D., Professor in the Department of Pathology and Laboratory Medicine, gave the opening remarks and shared his knowledge of the job opportunities in BC's life sciences sector. Since 2003, Dr. Granville has not only been an investigator at HLI, VCHRI and ICORD, but he has also served in executive roles at VCHRI and UBC. The perspective he shared on scientific careers in BC was not purely from the standpoint of an academic. Dr. Granville's own career has been shaped by his experiences in local industry (1994-2001 at QLT) and as co-Founder and CSO of viDA Therapeutics. His message to attendees was that BC's life sciences sector is at a very exciting moment in time. The sector is growing but the biggest challenge (and imperative) is to foster and retain local talent. In essence, universities, industry, government, and the nonprofit sector have vital roles to play in ensuring that talent, discoveries, and research and development in BC spur the growth and success of the local life sciences sector.
Next, Dr. Jennifer Gardy, Ph.D., Deputy Director, Surveillance, Data, and Epidemiology, presented the Bruce McManus Lecture: "What can BUGS in BUGS teach us about career paths?". First, Dr. Bruce McManus (Professor Emeritus) forcing himself to stick to a single PowerPoint slide regaled the audience with stories about HLI and of course one of his "scikus". Dr. Gardy is a well-known name in the STEM and science communications communities. She was the Canada Research Chair in Public Health Genomics at the BC Centre for Disease Control before becoming the Deputy Director, Surveillance, Data, and Epidemiology at the Bill & Melinda Gates Foundation. Hosting CBC's The Nature of Things and Discovery Channel's Daily Planet, Dr. Gardy has become most well-known for talking about her passion for science, epidemiology, and infectious disease. In her talk, she gave an overview of malaria around the world and how she is tasked with funding the promising science and technology that can track and prevent the disease. She discussed the incredible research that is being funded and highlighted her own research experience in genomics, disease modeling, and social sciences. Dr. Gardy showed how careers are shaped by twists and turns. Her own multifaceted career in academia, journalism, philanthropy, and global health has allowed her to interact with public health agencies, academics, and the biotech professionals. Through all these experiences that are clearly rooted in a love of science, she has been a champion for science literacy and knowledge.
After oral presentations and lunch, Dr. Karen Cheung, Ph.D., Professor in the Department of Electrical and Computer Engineering at UBC, gave the Peter Paré Lecture on "Organ-On-Chip for Physiology and Development of New Therapies." Dr. Cheung is a Professor in the School of Biomedical Engineering (SBME) and Department of Electrical and Computer Engineering at UBC. She is also the Director of the SBME Graduate Program, a new and growing program at UBC, and an associate member at HLI. Dr. Cheung's group (the Bio-Medical Micro Devices Laboratory) has been pursuing cutting-edge research in the field of organs-on-chip. The concept behind these engineered tissues is that specific cells and the surrounding matrix assemble in such a way that they mimic the architecture of the native tissue. Relevant to the research in lung disease at HLI is her group's development of microfluidic airways-on-chip. With the use of very small channels, their system exposes lung airway-specific cells to environmental factors. Through collaboration with HLI researchers (Drs. Sin and Hackett and Dr. Carlsten), Dr. Cheung gave an overview of the design of this system and preliminary experiments and results applying it to study lung disease. The development of microtissues to model a disease is just one step though. The engineering and research presented by Dr. Cheung all point to the exciting future potential for therapeutic testing in several biomedical applications.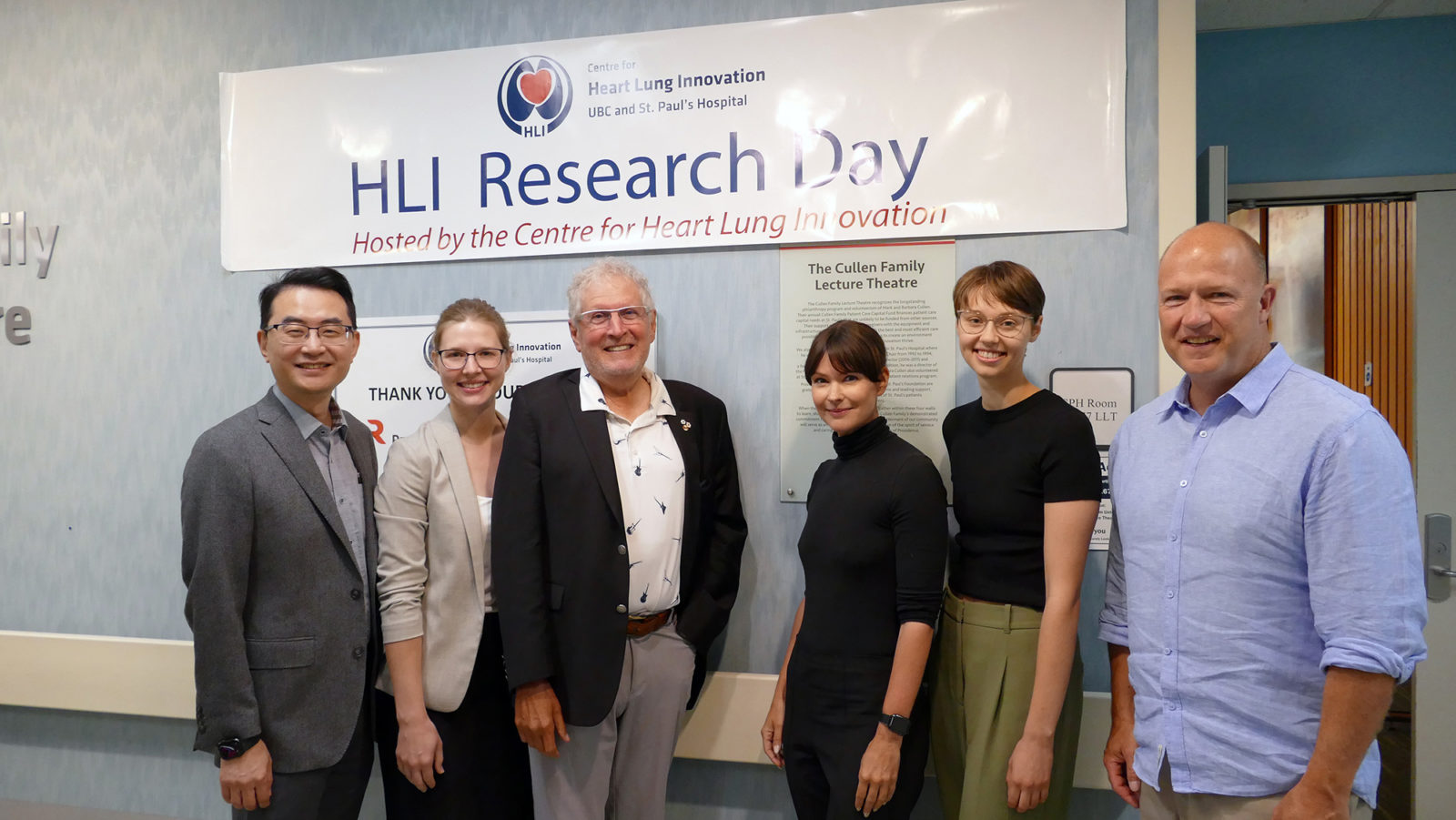 In the afternoon, there were more oral presentations by trainees, and at the end of the day the following trainees were recognized for their outstanding presentations:
The Peter D. Paré High School Student Award was given to Anna Kovtunenko to recognize her outstanding talents as a future scientist. Anna was awarded $2000 to support her research in the Hackett Lab.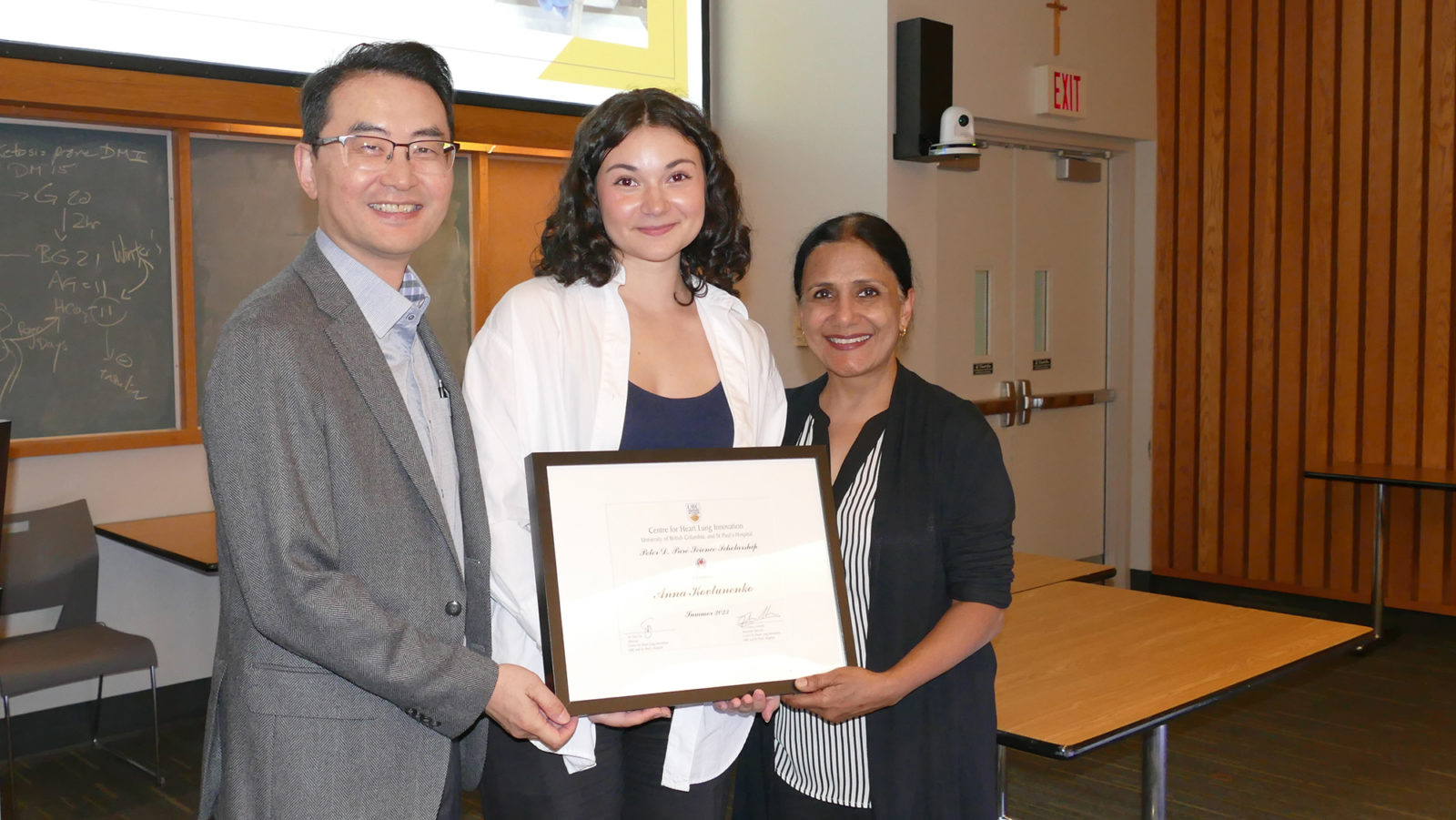 Poster Presentation Winners: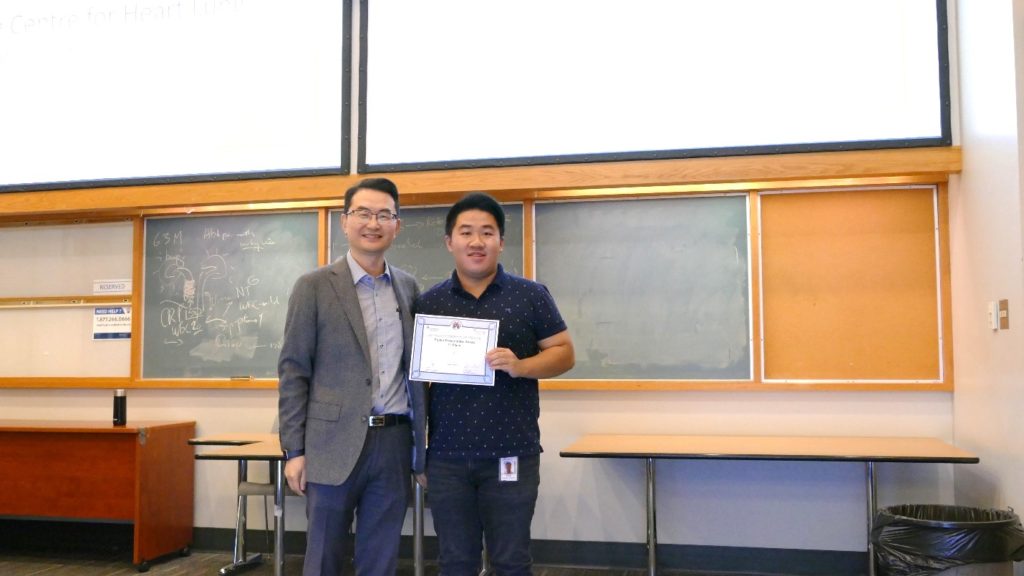 1st place poster presentation – Christopher Yuen – Early Endothelial Function Activation by Losartan Prevents Aortic Stiffness in a Model of Type 1 Diabetes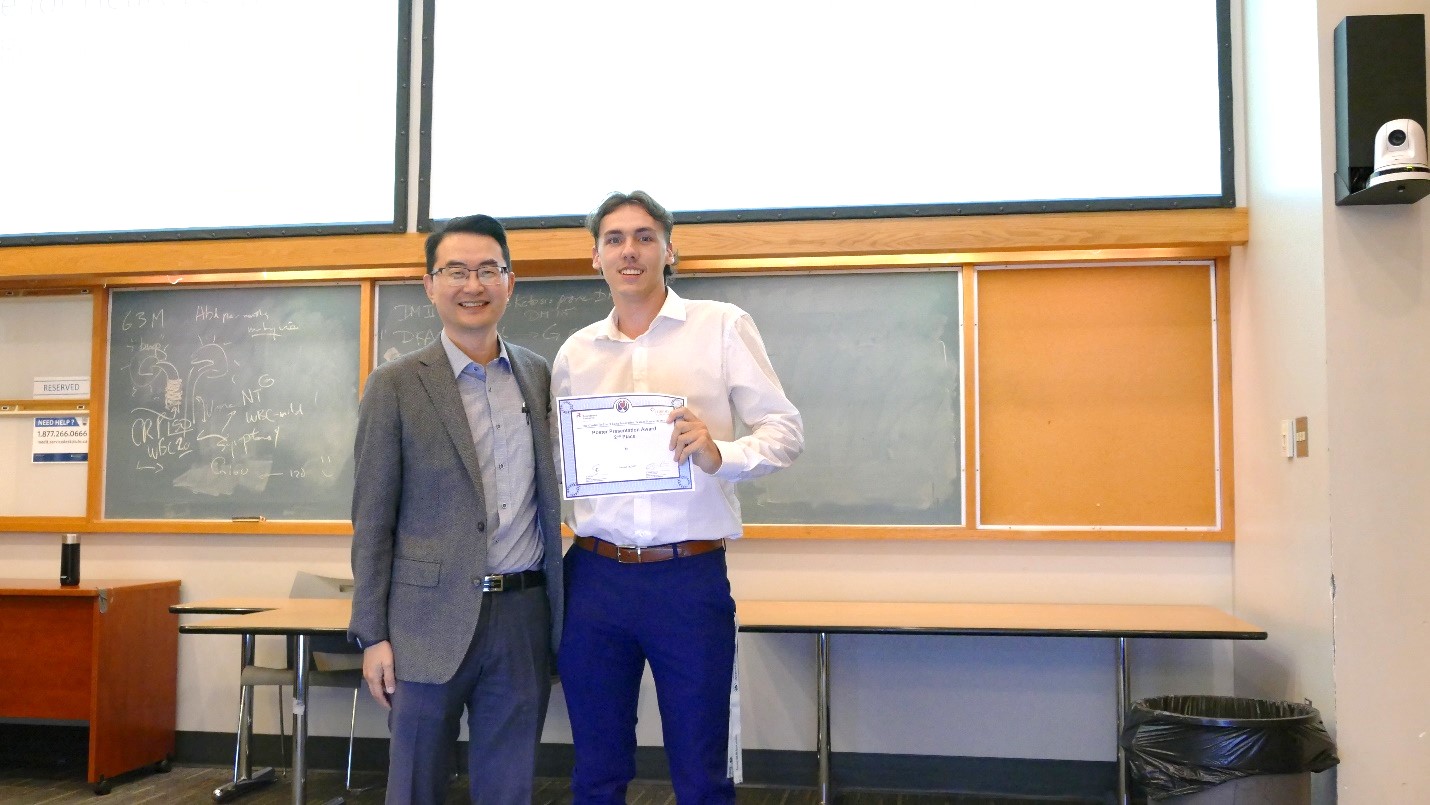 2nd place (tie) poster presentation – Tucker Reed – Impact of Bioprosthetic Surgical Valve Degeneration on True Internal Diameter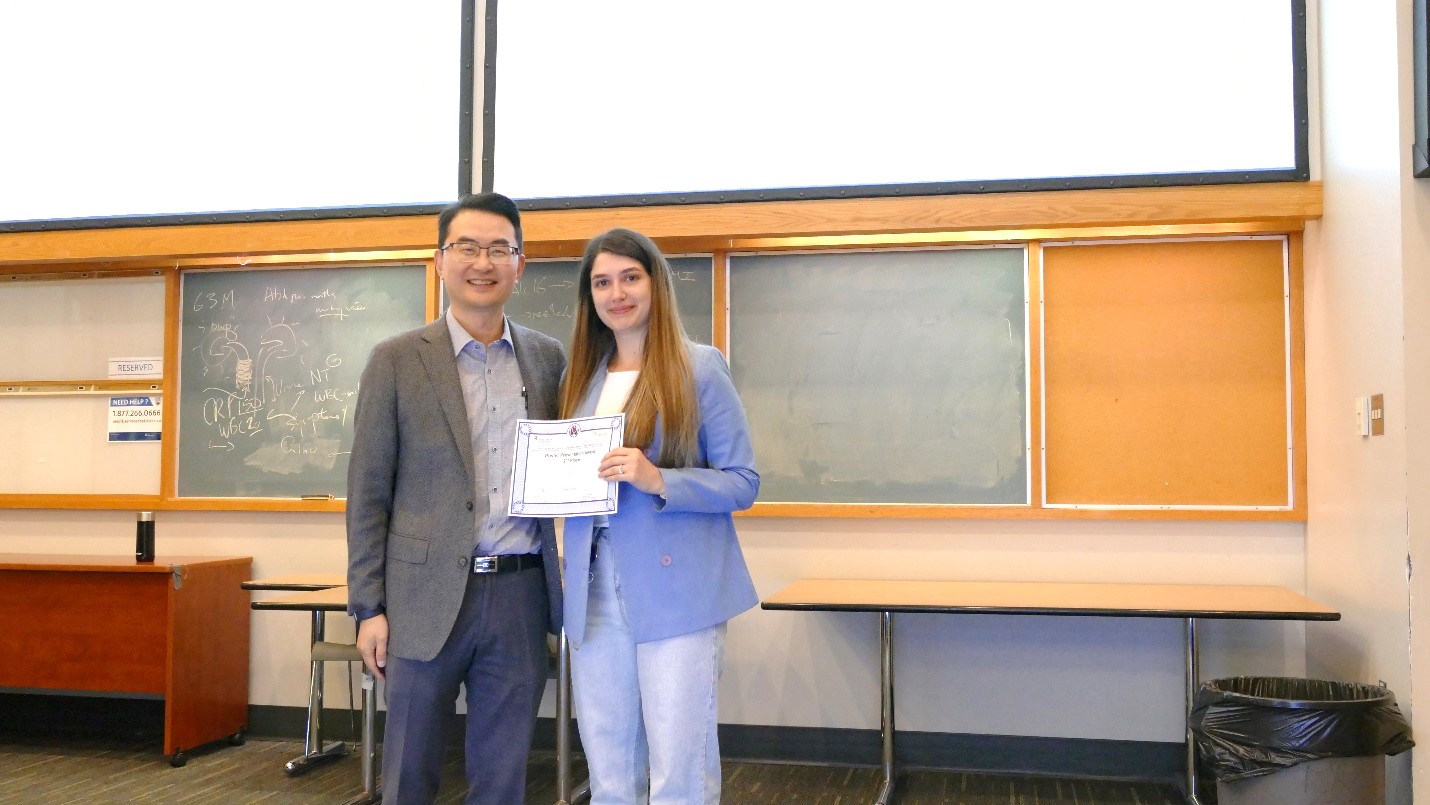 2nd place (tie) poster presentation – Fatemeh Aminazadeh – Investigating the Contribution of Sex Differences to Small Airways Disease in COPD Using Ultrahigh Resolution Imaging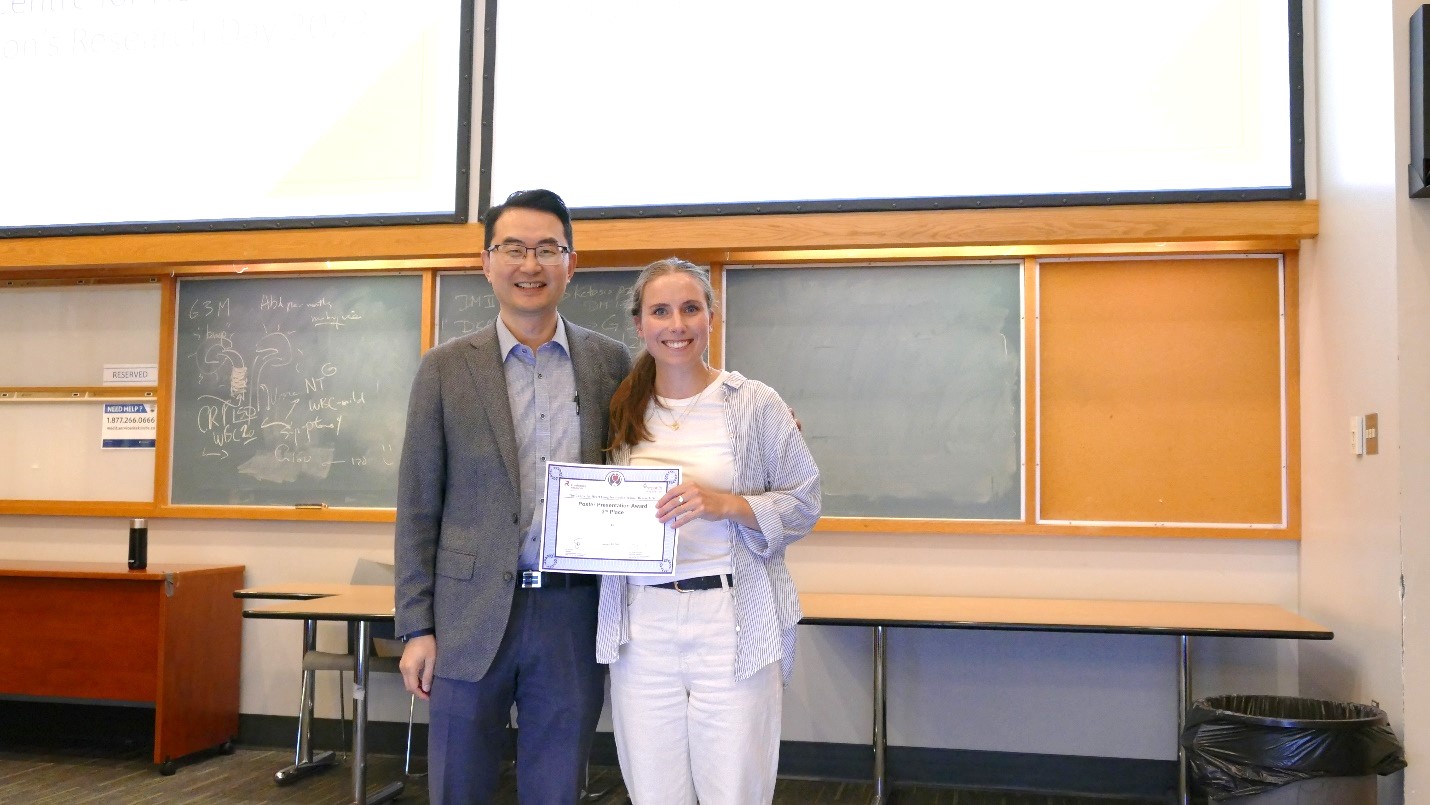 3rd place poster presentation – Sarah Bradwell – Peak ICU Performance Status and Long-Term Outcomes in Critical Care Survivors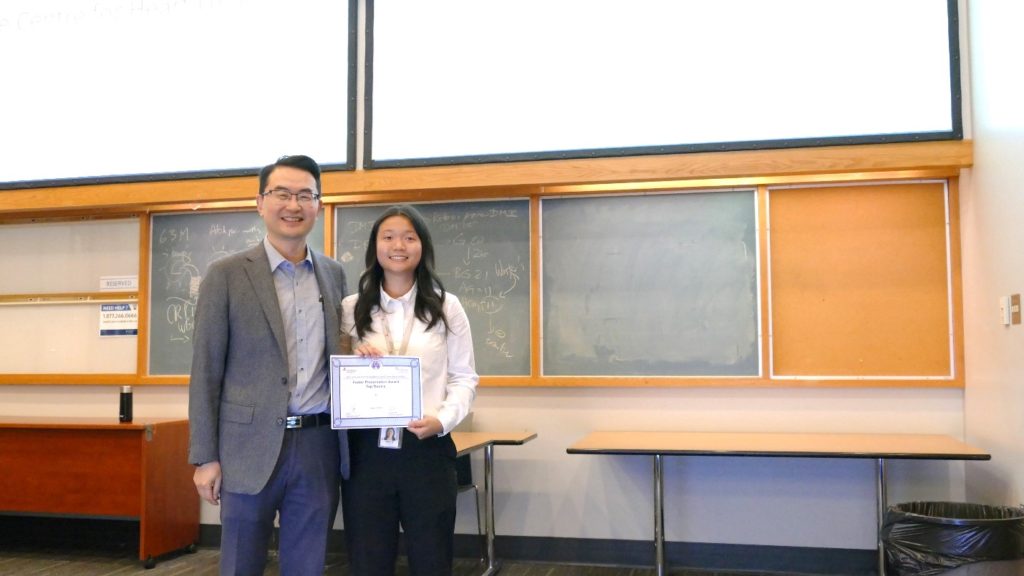 Rookie poster presentation – Janette Chen – CanCOLD Re-Visit: Changes In Protocol To Address New Questions
Oral Presentation Winners: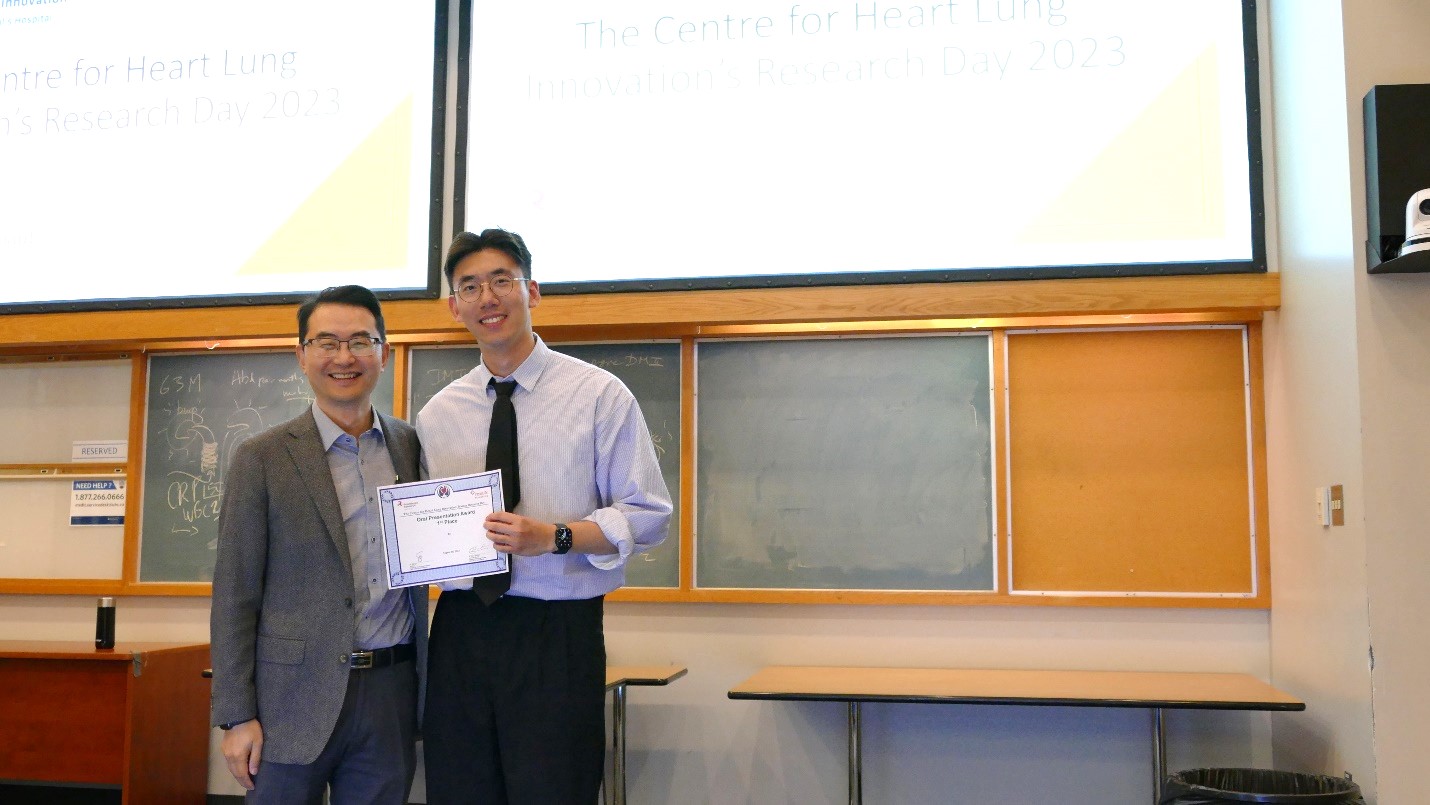 1st place oral presentation – Zeren Sun – Of Mice and Men: Tweaking Rodent Lipoprotein and Cholesterol Metabolism to Better Mimic Human Muscular Dystrophy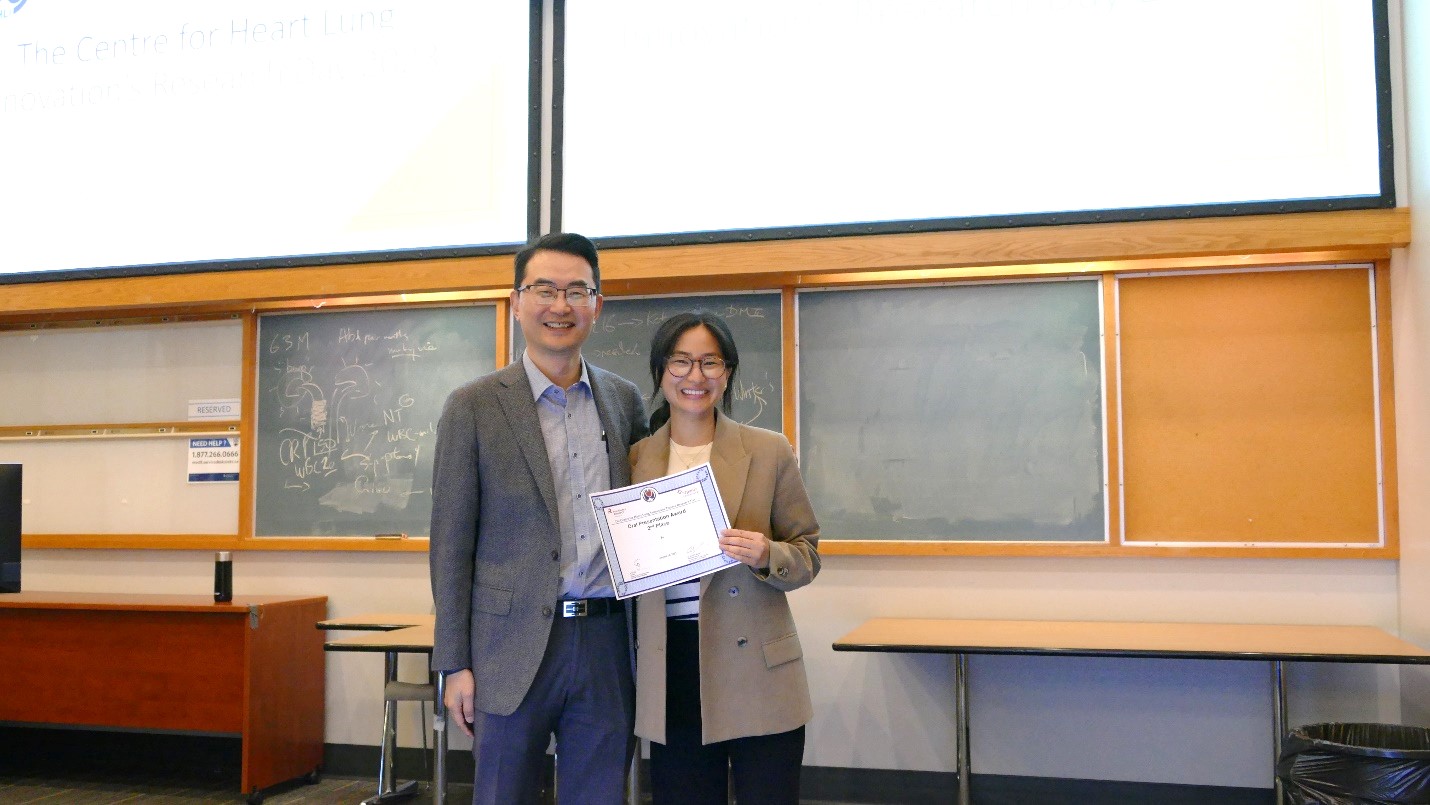 2nd place oral presentation – Aileen Hsieh – Mucus Plugged Airways in Asthma are Marked by Prominent Airway Remodeling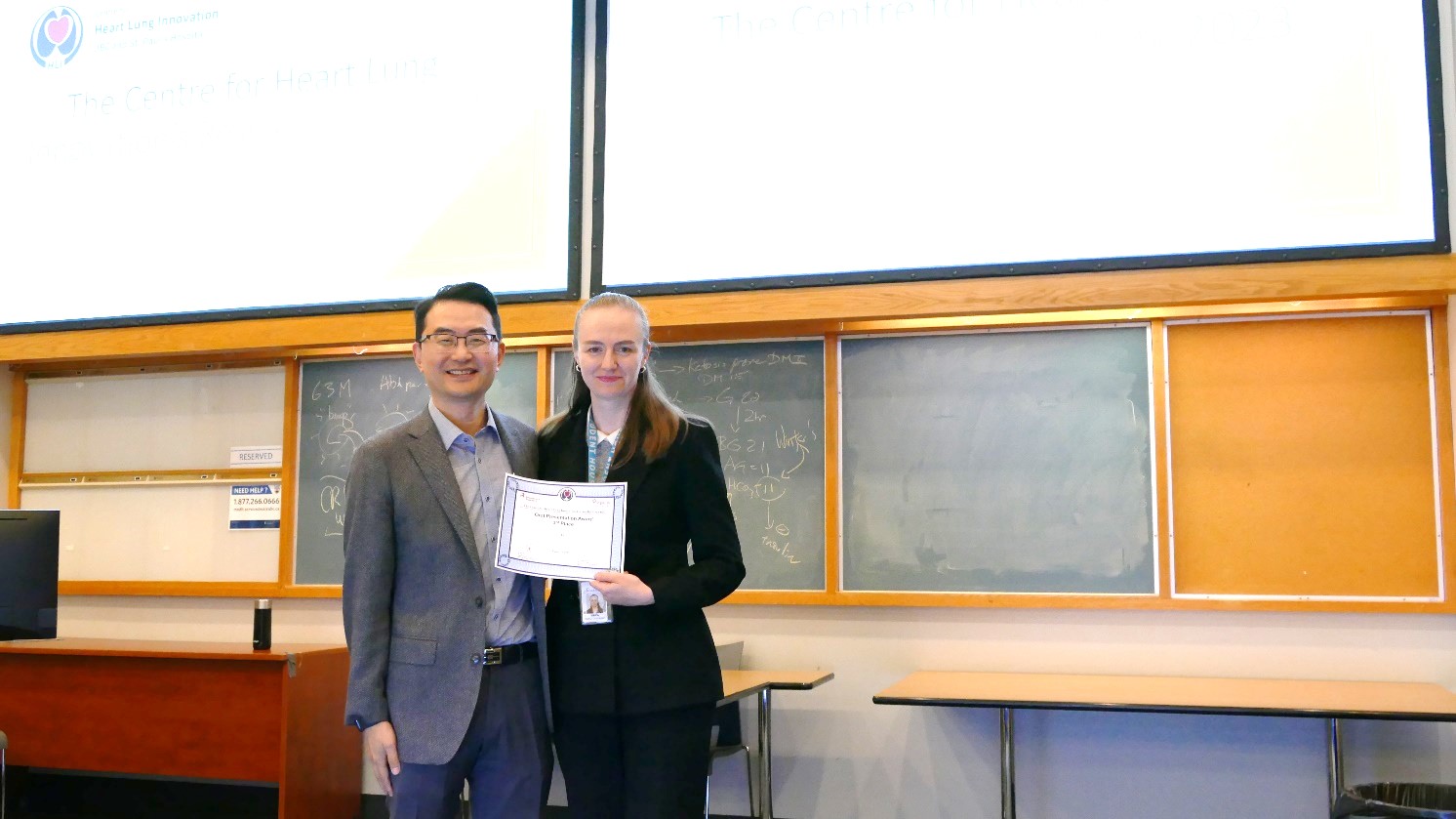 3rd place oral presentation – Maria Elishaev – Using a Novel Multiplex Imaging Platform to Visualize Inflammation and Cell Death in Human Atherosclerotic Lesions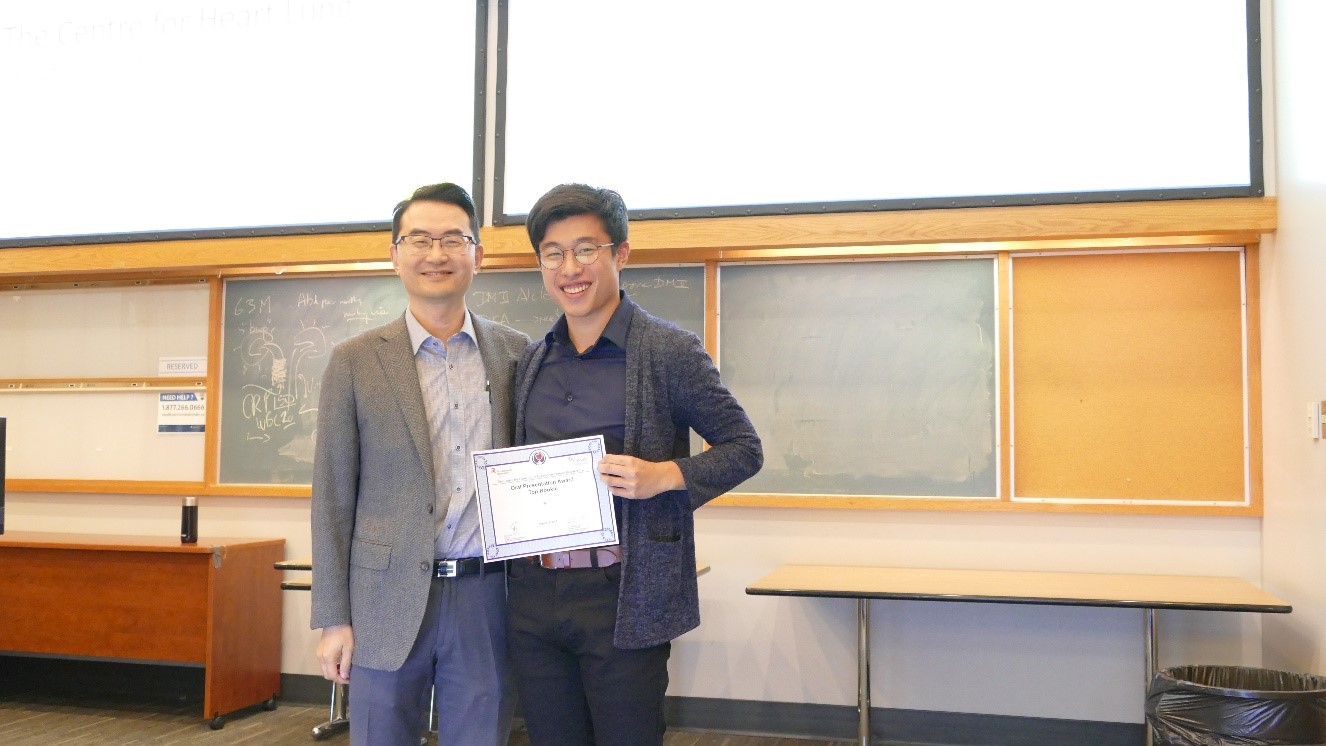 Rookie oral presentation – Samuel Leung – Spatial Gene Expression Methods for Cross-sample Analysis and Quality Control
Knowledge Translation Rapid Fire Presentation: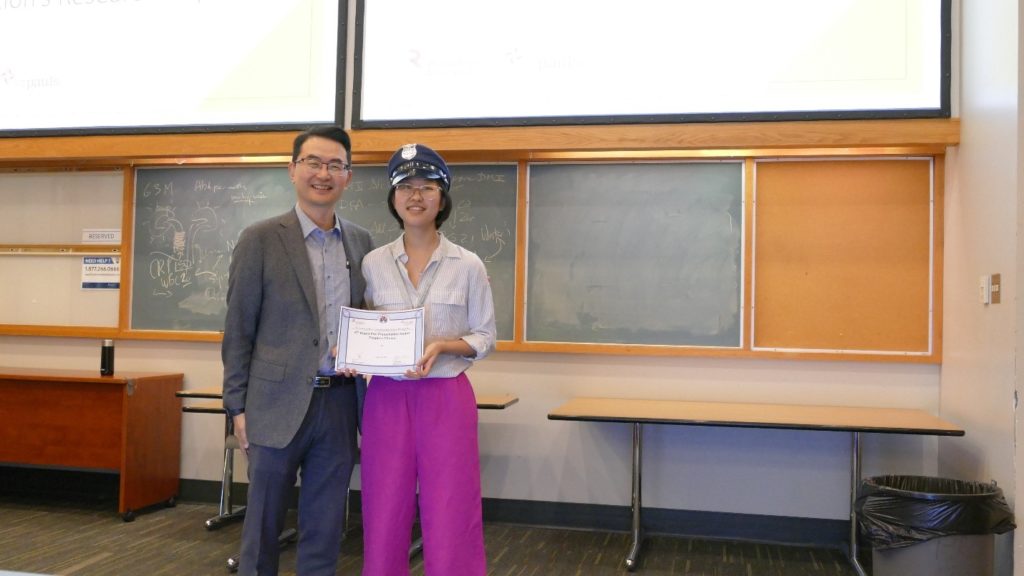 People's Choice Award – Wendy Hwang – Understanding the Role of Complement Regulator Proteins in CVB3 Induced Myocarditis
"This is the best Research Day I have attended," commented Dr. Don Sin, the director of HLI, at the end of the day. On behalf of the Research Day Organizing Committee, we would also like to thank the St. Paul's Foundation and Providence Health Care for their generous funding to support our Research Day event. We hope all the attendees enjoyed the day and we look forward to welcoming everyone again next year.
Research Day would not be possible without the hard work of TAHLI, which includes undergraduate students, graduate students, and postdoctoral fellows at HLI. TAHLI aims to enhance the academic experience of all trainees by providing an environment to foster enhanced collaboration, education, professional growth, and career success. Currently, it is working on hosting professional development, wellness, and technical training workshops to support trainees throughout their academic careers.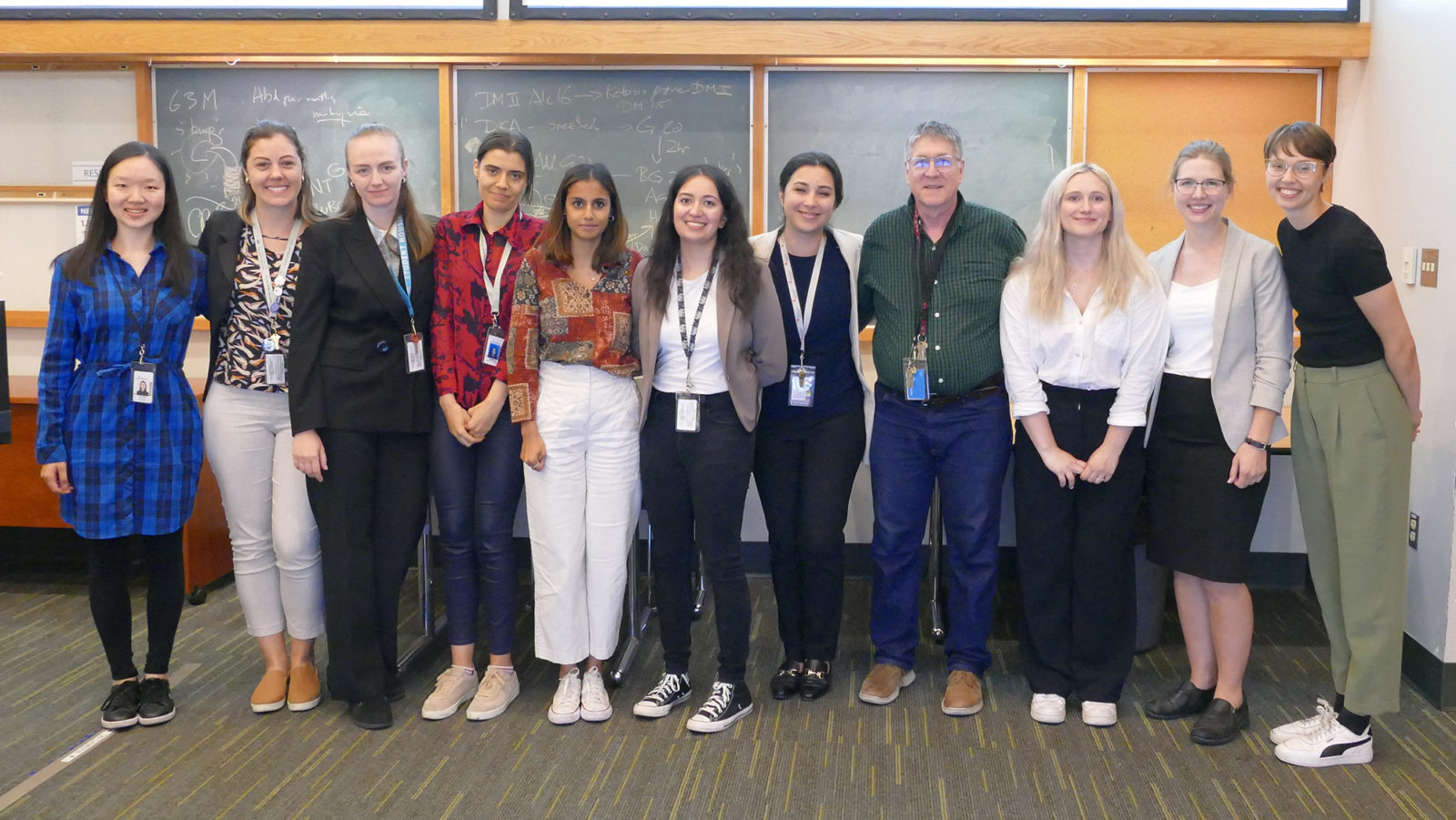 TAHLI regularly seeks student input on ongoing projects at HLI and welcomes HLI trainees at all levels to join. TAHLI is currently led by co-Chairs Katrina Besler, an M.D./Ph.D. candidate studying atherosclerosis in the Francis lab, and Naomi Potter, a Ph.D. candidate studying cystic fibrosis in the Quon lab. Whether you are interested in a big or small role, feel free to email Katrina (Katrina.Besler@hli.ubc.ca) or Naomi (Naomi.Potter@hli.ubc.ca).