By Eric Xiang and Raveen Badyal
From May to August each year, HLI hosts 30-50 undergraduate students to take on various research projects within the Centre. For many students, this program provides an invaluable first-time exposure to the workings of a scientific lab and is the first step in their career as a scientist. Students present their work in a Research in Progress seminar series and attend professional development seminars as well as lectures on the Introduction to the Pathogenesis of Human Disease graduate level course (Pathology 521).
For the year 2023, ~40 summer students have joined the HLI for research training. Two HLI summer students, Geoffrey Nonis and Steven Chen, share their experiences about working at the HLI.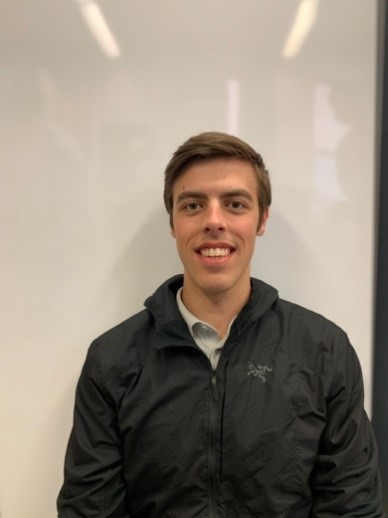 Geoffrey Nonis is a summer student in Dr. Graeme Koelwyn's lab and is a fourth year Biological Physics Student at SFU. At the HLI, Geoffrey's work uses pre-clinical models to understand the effects of exercise on sepsis-induced immune suppression. Outside of the lab, Geoffrey is an avid runner and has completed multiple marathons and ultramarathons. Geoffrey is one of the 2023 James Hogg Travel Award winners.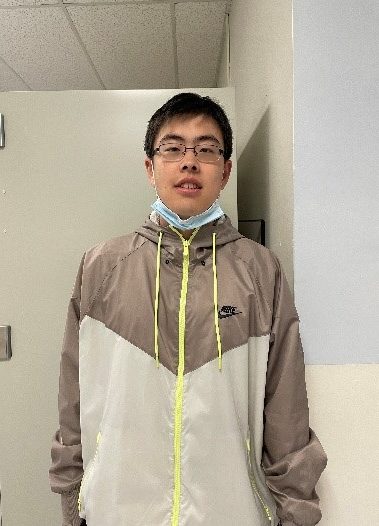 Steven Chen is a summer student in Dr. Liam Brunham's lab and is a third year MBIM student at UBC. At HLI, Steven works to understand the effects of lipoprotein metabolism on infectious disease outcomes. In his spare time, Steven loves playing golf. Steven is one of the 2023 Faculty of Medicine Summer Student Research Award winners.
1. Why did you choose HLI for your summer research experience?
Geoffrey: The thing that initially attracted me to the HLI was the collaborative environment that it fosters. This environment is largely driven by the people at the HLI who are always willing to lend a hand; this could be by providing insight and helping with troubleshooting in your project, allowing you to borrow supplies when you run out, or just being a friendly face who smiles and waves at you in the hallways. This environment is what makes me look forward to coming into the lab every day and is what has brought me back to the HLI for a second work term.
Steven: I returned to the HLI for the summer due to the resources and community. The HLI has many opportunities for student researchers like myself to learn and gain valuable experience that will help us in our future endeavours. The community at the HLI is welcoming and creates an environment where summer students are able to adapt and feel comfortable
2. What's a typical study day like for you at HLI?
Geoffrey: My current project utilizes a pre-clinical model to investigate the effects of exercise on immune function following sepsis. Given that my therapy is exercise, the majority of my time at the HLI is spent exercising mice on treadmills. On a typical day I will get to the HLI around 8AM, spend the first four hours of my day exercising the mice, before heading up for lunch. My afternoons are primarily focused on analyzing data, scheduling future experiments, and reading papers to inspire future studies.
Steven: My schedule is fairly flexible and depends on what tasks are scheduled for that day. My days are mostly centered around meeting with my supervisor, going over project details and plans, performing wet-lab experiments and data analysis, and of course a lunch break.
3. What's your favorite part about HLI?
Geoffrey: My favorite part of the HLI is without a doubt the people. From my lab mates and PI to members of other labs and hospital employees, I thoroughly enjoy talking with and being around the people at the HLI day in and day out. This is one of the reasons the HLI is so great.
Steven: My favourite part of the HLI is its community. The people are warm and willing to help if you have questions and it's easy to feel like you belong.
4. What's your plan after graduation?
Geoffrey: Following my undergraduate degree, my goal is to attend medical school and complete an MD/PhD program. For quite a long time my plan has been to attend medical school and become a physician; however, after spending nearly 12 months at the HLI, I have discovered that I also have a passion and love for research. This opened my eyes to the MD/PhD program because it would allow me to continue with my research while also working towards my goal of becoming a physician.
Steven: I'm not 100% sure if I'm being honest. I would like to continue my studies in the field of health science but whether that be through graduate school or professional schools (i.e., medical, PT) it is very much up in the air. I'm also very interested in the biotech industry, so maybe finding a position there could also be a path.
5. What do you like to do outside the research lab?
Geoffrey: Outside of the lab my main passions all revolve around exercise. I am an extremely active person and spend upwards of 10 hours a week either running or working out in the gym. Currently, I am training for a 80km trail race and spend the majority of my free time out on the trails with friends!
Steven: I like to golf, spend time with family/friends, and read webtoon/manga. I also enjoy listening to music and creating playlists.
6. What is one piece of advice you would give for future summer students?
Geoffrey: The biggest piece of advice I would give to future summer students is to take advantage of all the learning opportunities provided by the HLI. Last summer I made it my goal to attend every single talk, presentation, or class at the centre. In doing this, I was able to learn about and get an understanding of various ongoing projects which really allowed me to uncover my own passions and ambitions. In simpler terms, my advice would be to learn as much as you possibly can – take notes, ask questions, and take advantage of the opportunities provided by the HLI.
Steven: Don't be afraid to ask questions when you don't know how to do something. It can seem daunting at first especially with the fear of sounding stupid or being judged by others for not knowing something, but the people at HLI are really nice and always willing to lend a hand in my experience.
7. How did the James Hogg Award/Faculty of Medicine Award elevate your research career?
Geoffrey: The James Hogg award immensely helped my research career. I used the award to attend the American Conference of Sports Medicine (ACSM) which was in Denver, Colorado. This conference was an inflection point in my career because up to this point I had very little academic background pertaining to exercise – yet it is the focal point of my study. By attending this conference, I was able to build a foundational level of understanding of the effects of exercise and more importantly got a glimpse of what kind of studies are out there and how we could apply those concepts in future studies.
Steven: The Faculty of Medicine Award has given me the opportunity to challenge myself and confront things that I was previously not confident in with regards to research which I think will be really helpful to my growth as a researcher.
On August 18th, HLI will host a Research Day to showcase the work of our trainees and summer students. Be sure to register to learn about all of the exciting work going on at HLI!