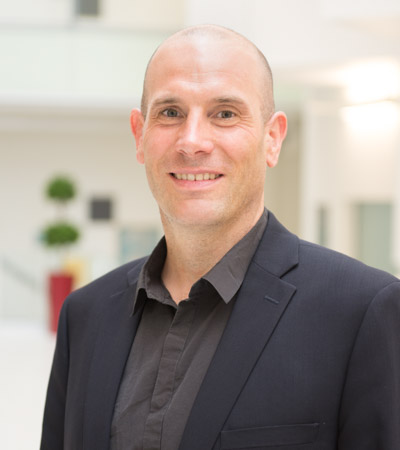 Chris Carlsten
Professor
About
Dr. Chris Carlsten, MD MPH is a Professor of Medicine, Canada Research Chair in Occupational and Environmental Lung Disease and holds the Astra-Zeneca Chair in Occupational and Environmental Lung Disease at the University of British Columbia. He is the Head of UBC Respiratory Medicine, Director of the Air Pollution Exposure Laboratory as well as the Legacy for Airway Health, and holds adjunct positions at the Peter Wall Institute for Advanced Studies and the UBC School of Population and Public Health.
He attended undergraduate and medical school at Stanford University before training in internal, occupational, pulmonary and critical care medicine at the University of Washington. The Carlsten laboratory focuses on the respiratory and immunological health effects of inhaled environmental and occupational exposures, using diesel exhaust, western red cedar, and phthalates as model inhalants.
As Director of the Occupational Lung Disease Clinic at The Lung Centre (Vancouver General Hospital), Dr. Carlsten welcomes patients with concerns regarding occupational or environmental exposures contributing to respiratory disease including asthma, COPD, interstitial lung disease, cancer, and pleural disease.
Education & Training
MD, Stanford University
Master of Public Health
Area of Interest
Air pollution health effects (focus: diesel exhaust, respiratory and immunologic effects, oxidative stress)
Controlled inhalation models (humans; 'in vivo')
Effects of complex inhaled exposures ('synergy'; complementing experimental with epidemiologic models)
Translational research (state-of-the-art lab methods within experiments that concretely address public health concerns)
Understanding effects of genetics on pollutant effect (gene-by-environment analysis, recognizing its limitations)
Stakeholder engagement (inclusive and meaningful partnerships across the community, to increase impact)
Team Members
Chris Rider, Research Associate
Illiassou Hamidou, Postdoctoral fellow
Min Hyung Ryu, PhD student
Ryan Huff, PhD student
Juma Orach, MSc student
Tina Afshar, MSc student
Lenneth Li, MSc student
Michael Yoon, Co-op student
Agnes Yuen, Research Manager
Kevin Lau, Research Technician
Carley Schwartz, Research Technician
Parteek Johal, Research Technician
Lab Webpage
Publications