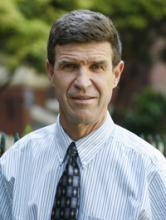 Stephan van Eeden
Professor Emeritus
About
Dr. Stephan van Eeden is an Internist at St Paul's Hospital and Professor in the Faculty of Medicine, Division of Internal Medicine & Respirology. He graduated from the University of Stellenbosch, Cape Town, South Africa in 1975. After four years practising as a family physician, Dr. van Eeden resumed his studies in Internal Medicine at the same University. He trained and certified in Pulmonology and Critical Care in 1985 and was promoted to Director of Critical Care, Tygerberg Hospital, University of Stellenbosch in 1989. He completed his PhD in the Department of Experimental Medicine, University of British Columbia with Dr James C. Hogg. He graduated in 1995 and completed his Canadian specialist examination (FRCPC) in 1996. He is currently a Principal Investigator at the Centre for Heart Lung Innovation at St. Paul's Hospital and Director of the COPD Chronic Disease Management Program at Providence Health Care.
Education & Training
MBChB, University of Stellenbosch (1975)
PhD, University of British Columbia (1995)
MD, Medical Council of Canada (1996)
FRCPC, Fellow of Royal College of Physicians and Surgeons of Canada (1996)
Area of Interest
The focus of Dr. van Eeden's research program is on the mechanisms of lung inflammation caused by infection and inhalation exposures, particularly cigarette smoking and air pollution. This research covers a broad range of clinical conditions such as pneumonia, chronic bronchitis, emphysema, and acute respiratory distress syndrome. He is particularly interested in the systemic inflammatory response induced by lung inflammation and has numerous publications on the importance of the response of the bone marrow during acute and chronic lung inflammation. His group demonstrated that following exposure to ambient air pollutants, pro-inflammatory mediators are generated in the lung and spill over in the bloodstream, and these are responsible for the downstream adverse cardiovascular health effects.
Dr. van Eeden also showed that statins, a medication commonly used to treat patients with increased blood lipid/cholesterol, significantly attenuated these adverse effects of air pollutants. These adverse effects are particularly important for subjects with underlying lung diseases such as chronic obstructive pulmonary disorder (COPD), where air pollution can cause exacerbations of the disease. He currently works on understanding the molecular mechanisms underlying these exacerbations and is interested in exploring novel methods for early identification and treatment of these exacerbations.
Publications