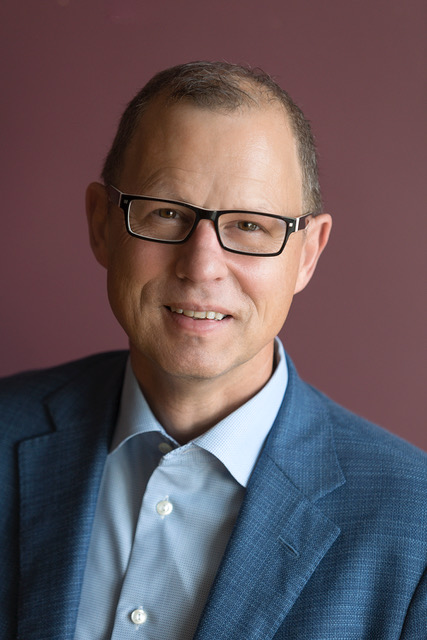 Andrew D. Krahn
Professor
About
The son of a family physician who worked throughout British Columbia's small towns from Prince George to Abbotsford, Dr. Krahn is passionate about families in his research and clinical practice. His expertise lies in management of cardiac arrhythmias, and his research interests include investigation of genetic causes of arrhythmias, sudden cardiac arrest, syncope and implantable arrhythmia devices.
His education has taken him from BC to Manitoba with London, Ontario as the start of his electrophysiology career. After 18 years leading research in a busy heart rhythm clinic he returned to Vancouver, British Columbia in the summer of 2012 to lead the British Columbia Inherited Arrhythmia Program. He is internationally respected for his research in this area and is funded by the Heart and Stroke Foundation and the Canadian Institute of Health Research. He has many accomplishments; has published over 400 papers in peer-reviewed journals, is an Associate Editor for Heart Rhythm, sits on the Editorial Board of the Canadian Journal of Cardiology and the Journal of Cardiovascular Electrophysiology, and is Vice President of the Canadian Cardiovascular Society, the Sauder Family Chair, UBC Chief of Cardiology, the Paul Brunes Chair in Heart Rhythm Disorders and Secretary Treasurer for the Heart Rhythm Society. With his wife and daughter he enjoys skiing, hiking, golf and a good glass of red wine.
Education & Training
Fellow of the Royal College of Physicians of Canada
Fellow of the Heart Rhythm Society
Area of Interest
Dr. Krahn's dual research interests span from collaborations with basic science researchers on gene sequencing to clinical studies of diagnostic test utility to single and multicenter randomized trials evaluating the diagnostic and therapeutic utility of novel interventions in patients with arrhythmia.
His interest in genetic arrhythmias began with the bedside clinical assessment of patients with Long QT Syndrome (LQTS) during exercise testing. This involved description of novel clinical markers of this congenital repolarization syndrome. With the advent of linkage analysis and subsequent DNA sequencing to identify mutations underlying LQTS, he sought a "bedside to bench to bedside" approach, collaborating with several basic science researchers regarding genetic discovery and expression. This work continues with novel clinical and genetic observations.
The underlying theme of his work has formed a Canadian collaboration for the study of rare heart rhythm conditions in registries and biobanks and led to the formation of the Hearts in Rhythm Organization (HiRO; www.heartsinrhythm.ca) to support researchers, clinicians and patients with their families. HiRO aims to facilitate collaborative research and engage patients and families with inherited arrhythmias, as well as ensure high quality and standardized care across Canada, ultimately helping to prevent sudden death from these devastating conditions.
Publications