On April 17-23, the HLI hosted its bi-annual High School Science Week (HSSW), the second session since the program was paused during the pandemic. Eight students from grades 11 & 12 from the Vancouver and Burnaby school districts were invited to tour the Centre's lab facilities and get hands-on experience in molecular biology techniques.
Over the course of the week, students learned to do mammalian cell culture, identify blood cell types with flow cytometry and quantify proteins via western blotting, ELISA, and confocal microscopy. They participated in labs to learn about the basics of pulmonary function testing, cardiopulmonary exercise physiology, and immunology. Students were introduced to translational research and had an introduction to human tissue biobanking.
Dr. Gurpreet Singhera, a Research Associate and Manager of the Bruce McManus Cardiovascular Biobank, has overseen this program for the last 15 years. As always, the week was made possible thanks to contributions from many HLI labs, staff, and trainees, who helped supervise the students and run activities throughout the week.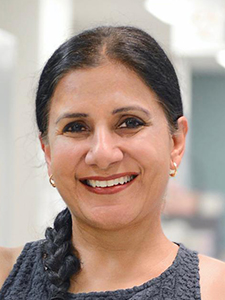 "High school science week has been such an important part of the training and outreach programs at HLI. These students are always grateful for the early opportunity to engage in research and learn lab skills. Being part of their learning experience has been a proud and humbling moment. When we hear, "Participation in HSSW has been the greatest highlight of my high school years," we feel that our jobs are done. We look forward to running this program again in the fall."
— Dr. Gurpreet Singhera